Strategic Plan for 5 Years
Methodology of Strategic Plan
As per the strategic planning process several consultations has been done at various level i.e. (i) Meeting with Board of Trustees; (ii) Advisory Committee members meet; (iii) Consultation with board of trustee, advisory committee and external consultations. The detail methodology adopted are-


Meeting with Board of Trustees
Advisory Committee members meet

Consultation with board of trustee, advisory committee and external consultations Meeting with staff members

Consultations with Community members (Project Beneficiaries members/local leaders/gram sabha members/ women SHG leaders )

Meeting with SHG women leaders
Meeting with children and adolescents
Report preparation of the above meetings and consultations
Preparation and sharing of draft report
Finalization of strategic plan and sharing with all concerned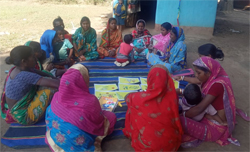 The core staff meeting of TRCSC has been conducted on 9th April 2012 only with the agenda of strategic planning exercise. The process of strategic plan, its objectives, future focus and other details has been discussed thoroughly. Each staff has been actively participated in the meeting and shares their view. Important views have been noted down and included in the plan.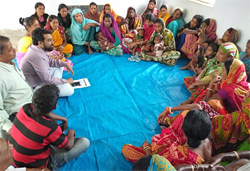 Similarly, we have sat with 28 women SHG group members from 5 groups i.e. (i) Annapurna Mahila Samity; (ii) Manjodari Mahila Samity; (iii) Prakash Mahila Samity; (iv) Jay Maa Pawri Mahila Samity; (v) Swaraswati Mahila Samity. The strategic plan has been discussed according to the understanding of the group members with the women leaders and members of the SHGs. The women members informed their need for coming 5 years.

They informed the type consultations required for promoting group solidarity, (ii) In-campus, Off-campus and type of vocational training program they required; (iii) Type of financial assistance and guidance required to start income generation program; (iv) Type of marketing linkage assistance required and number small issues. It has been informed to the groups that, TRCSC will incorporate all those in the strategic plan as far as possible taking into consideration of organizations strength.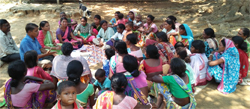 On 10th April 2012 a meeting with a group of children aged 10 - 18 years has been organized and the strategic plan has been discussed accordingly so that they understand a bit on the issue. During discussion they informed several issues, e.g. (i) They need sports materials; (ii) Need ground to play; (iii) Need especial/remedial coaching; (iv) Cycle to the girls those who have not yet been got from the Government; (v) Library; (vi) Dictionary book; (vii) Scholarship if possible; (viii) Scope for vocational training (ix) Assistance for admission in colleges, ITI, Polytechnic and so on. The children have been informed that, TRCSC will try its level best to assist to the children and youths of the area as far as possible in spite of its limited resources and the suggestions will be incorporate in the plan too as far as possible in consultation with the planning experts.